Welcome Back! I hope each of you had a restful winter recess and are back with renewed enthusiasm as we approach second semester. I am confident that the new year will be a great one for both the students and community.

Chargers for Charity

Thank you for making December our most successful charity month yet! Totals from the class collections were the largest the school has ever had and due to the incredible participation from students and the community, we received over $77,000 dollars. This money will benefit the Tyler Robinson Foundation which helps strengthens families who are enduring pediatric cancer.

2018 PTSA Awards

Every year the PTSA recognizes teachers, staff and departments for their excellence in education. Congratulations to the deserving winners!

Outstanding Educator Award – Bob Pickering

Outstanding Administrator Award – Ken Smikahl

Outstanding Support Staff Award – Alese Arbon

Outstanding Student Services Professional Award – Sandra Steele

Outstanding Volunteer Award – Connie Atkisson

Outstanding Department Award – Performing Arts Department

The winners are now submitted for consideration for Council, Region and State PTA awards.

Canyons Teacher of the Year Award

It's that time of year again to nominate one of our exceptional teachers here at Corner Canyon for the CSD Teacher of the Year award. I encourage you to take the time to submit your nomination and return the form to Principal Jensen via email or the main office by February 1st.

Click here for the form.

Finals Week
Semester Finals will be held January 14 – 17th.


Teacher of the Month: David Waung

From Colleagues:


- David is consistently here well before the 7:00 start time of school. He is sincerely dedicated to his student's success in the classroom. He is pleasant to work with, and kind to all those around him.

- David Waung is amazingly hardworking and always wanting to improve. One of the best new teachers I have ever seen!! He always gives 110% everything.

- David comes with an engineering background, but teaches like he's been doing it for years. He works well with students and is willing to go the extra mile for students who are struggling (and generally have huge gaps in concepts from previous years). David asks for help and suggestions in order to continually improve his teaching practices. He also makes his voice heard and has great suggestions of ways to improve instruction and help the kids. He's been a great addition to our department and the freshman are lucky to have such a dedicated and hardworking teacher.

- This is David's first year at the school and like most first year teachers, he is here early in the morning and stays late into the afternoon. He brings enthusiasm and a fresh perspective to teaching mathematics. He pushes his students to make connections that will help them in future math courses. He is a team player and works well with our PLC group. He doesn't try to recreate the wheel but adds to what we have been doing in a creative and valuable way. Students like working with him, especially those students that haven't done well in math before. He works with them to recover credit keeping the standards high but setting attainable goals for them to complete. I hope this is the first of many years for him at our school.

From Students:

- Mr. Waung is so cool. I have enjoyed learning from him. He is always nice and comes very prepared each day. I can't actually believe it is his first year teaching. He seems like he has been doing it forever.

- Having Mr. Waung has been great for me. Math has always been a subject I have struggled with, but this year I have made a lot of progress. I can say it's because of Mr. Waung. He has made math interesting and does such a good job of giving all of us students extra support.


---

ESP of the month: Kimberly Miller

From Colleagues:


- Kimberly is a valuable asset to the CTE department and Corner Canyon High School. It is obvious how much she cares about the students in our school and providing them with the best opportunities available.

- Kimberly is always going above and beyond to help the members in our department whether its printing posters for our classrooms, setting up an AppleTV for a presenter, or helping out a last-minute sub. She seems to have the answer to every question and a solution to every problem. She is genuine and shows sincere concern for everyone on our team. We are so lucky to have her here at Corner Canyon

- Kimberly is a super trooper! As one of the CTE Assistants she helps to oversee the college-admissions process of over 500 students, and then helps in tracking the registrations and paperwork for those students. Kimberly also creates our Concurrent Enrollment spreadsheets in order to ascertain that our Concurrent Enrollment students have met all prerequisites with qualifying scores and GPAs. She functions as one of our on-site proctors for College Placement Testing and Utah State Skills Testing. In her spare time, she will assist in completing purchase orders, NPO's, and other fun paperwork that has a four-letter acronym.

- Our CTE teachers and Concurrent Enrollment teachers know that Kimberly can solve a lot of problems, and she is ready to assist with a smile. Kimberly is one of our ESP's who was hired before the school was even open, and we hope she stays for many more years to come!


---

ACT Testing

The ACT will be administered to the junior class on February 20th – A day.

Juniors in classrooms for testing – 7:40 am

Finish testing (approximate) – 12:15 to 12:30 pm

Lunch (only 1) – 12:30 to 1:00 pm

Teacher consultation time – 1:05 to 2:25 pm

Students will need to remember to bring a current picture identification card and their own calculator. There are no cell phones allowed.

Click here

for more information and ACT study resources.

Construction is still going strong with classroom walls currently going up in the North hall.




Go Chargers!

Powered by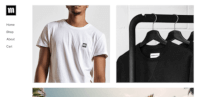 Create your own unique website with customizable templates.